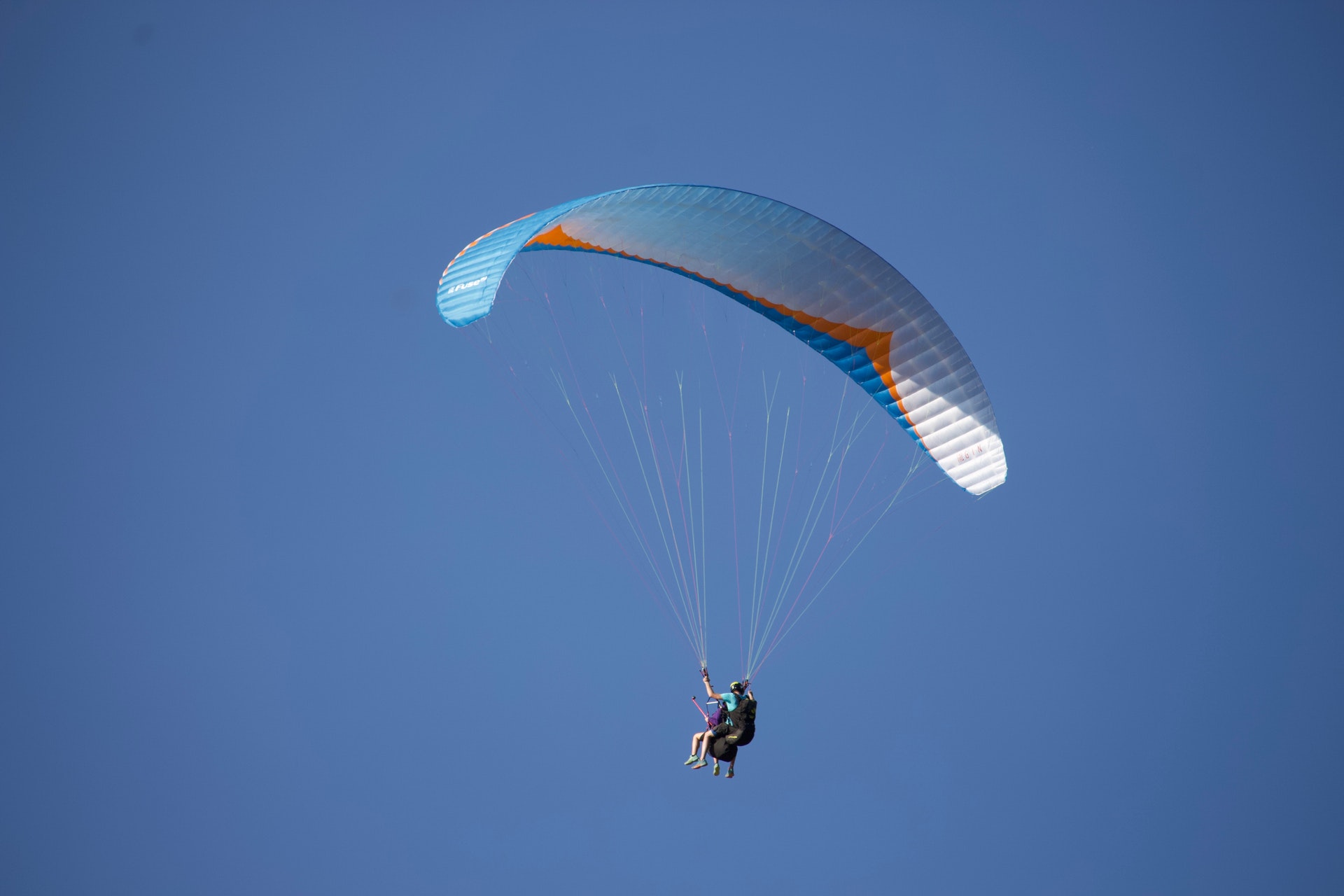 Bekijk de wereld vanuit een ander perspectief
Paragliden
Feel free!
Paragliding
Paragliding is a very popular aerial sport and is becoming increasingly popular. You may have seen paragliders hanging in the sky. Experience the thrill and beautiful views for yourself! In a tandem flight, you take to the air with an experienced instructor. A so-called winch is used to lift you up, after which the cable is disconnected. After this, the glide down begins. Book a paragliding flight at one of the locations and take to the skies!
Locations for paragliding
Vluchtmaken.com offers paragliding at various locations in the Netherlands. Choose your location and check out the options.
View the various options
Prices
Which paragliding flight will you choose? At Vluchtmaken.com, it is possible to choose a Tandem Flight or a Paraglide Experience where you will make multiple flights.
Paragliding
Price per person
Tandemflight
79 euro
Paraglide Lesson
149 euro
Paraglide Experience
189 euro
Giftcard
From 79 euro