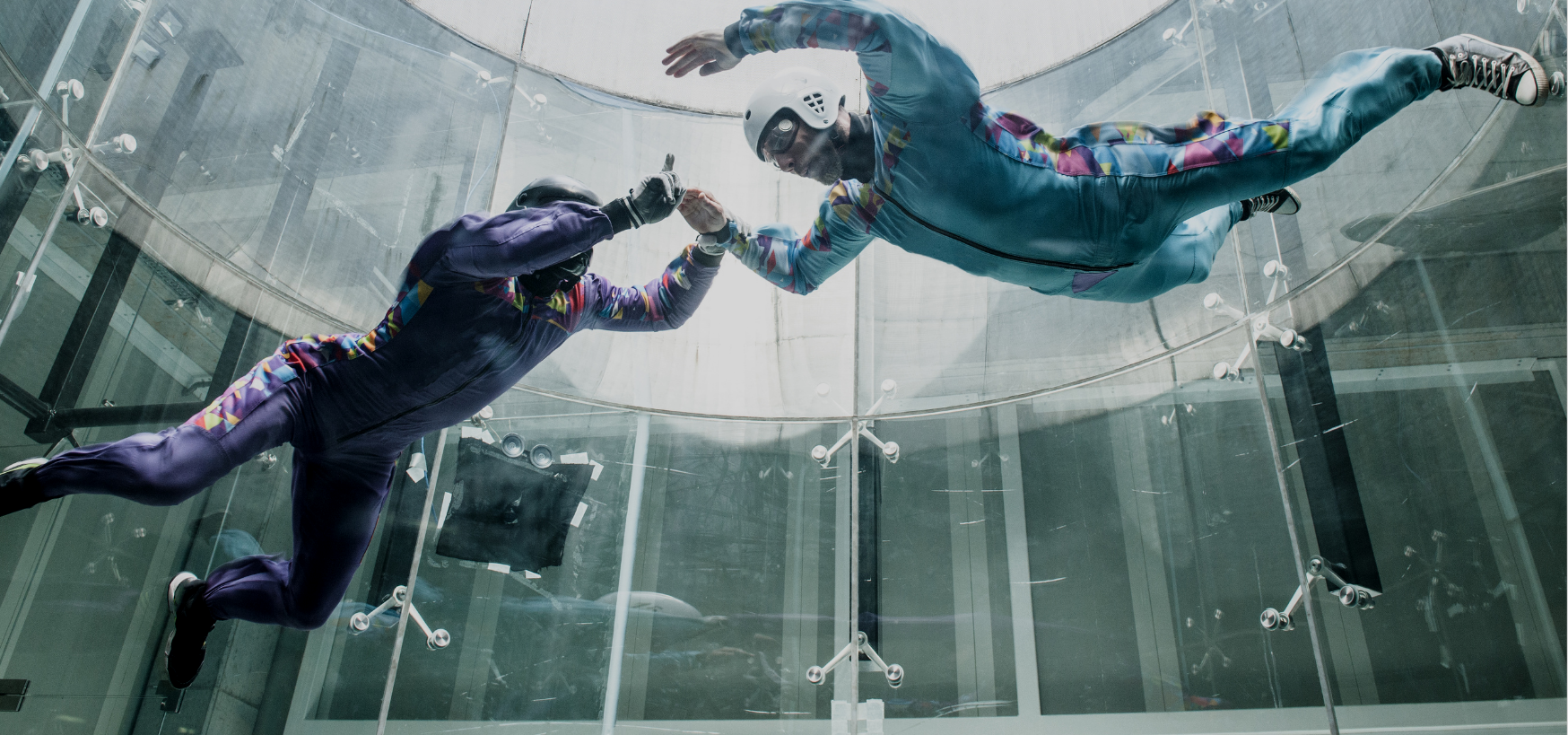 Zo vrij als een vogel maar dan indoor!
Indoor Skydive
As free as a bird, but indoors
Indoor Skydive
Would you like to experience the feeling of freefall without having to jump out of a plane? Then indoor skydiving is definitely for you! Indoor skydiving takes place in a vertical wind tunnel. In the wind tunnel, free fall skydive is simulated. Under professional guidance from an instructor, you float on the wind.
Before embarking on the adventure
Information about Indoor Skydive
The total indoor skydiving experience is about two hours. This includes the process from check-in and briefing to flying and receiving the flight certificate afterwards. Each flight lasts 60 seconds, where you can choose how many flights you want to make.
Wondering what your visit looks likes? You are requested to report for check-in one hour before your flight. First, you will receive the equipment consisting of flight suit, goggles, earplugs and a helmet. The advice is to wear comfortable clothes under the flight suit. For example, sports trousers and a t-shirt. In addition, you should wear closed shoes with laces and soft soles, such as trainers. If you have long hair, it is recommended to wear it up.
You will then receive full instructions and be able to ask any questions. While flying, it is not possible to talk, hence sign language is used. This consists of simple signs used while flying.
After this, it is time to fly. You wait in the waiting area next to the tunnel until it is your turn to fly. As mentioned earlier, you can decide how many flights you take. If you take several flights, you can also practice more and thus learn more.
It concludes with the awarding of your certificate. This shows you exactly which indoor skydiving skills you are already good at.
Are you ready for indoor skydiving? Then book now at Vluchtmaken.com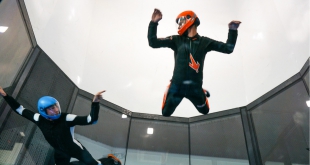 Nadat u bij ons uw ticket of voucher heeft besteld, ontvangt u alle benodigde informatie over het inplannen van uw activiteit.


View the rate
Prices
Contact us for the prices for Indoor Skydiven at Vluchtmaken.com.